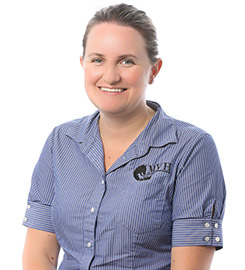 Owner
Born and bred in Sydney, Katherine graduated from the University of Sydney in 2004. Her first job as a new graduate was in Motto Farm NSW, a mixed animal practice.  She then moved to Dubbo NSW and worked in a large and very busy mixed animal practice for a few years.  Making the move to Mildura in 2009, she first worked casually while her children were small, before coming on board full time in 2014.  Katherine lives with her partner, three small sons, and a menagerie of animals.  Katherine's veterinary interests include all aspects of small animal medicine and surgery, with a particular interest in soft tissue surgery.  Outside of work, Katherine enjoys gardening, working on her mosaics, reading, and spending time with family and friends.
Owner
Alex grew up just outside of Mildura and graduated from the University of Adelaide in 2015.  She has a particular interest in Veterinary Imaging and also enjoys working on generally strange cases.  Outside of work Alex passes her time cartooning, playing music, sport and poor quality fishing.  She lives with a collection of much loved humans (big and small), dogs, cats, chooks and a sheep.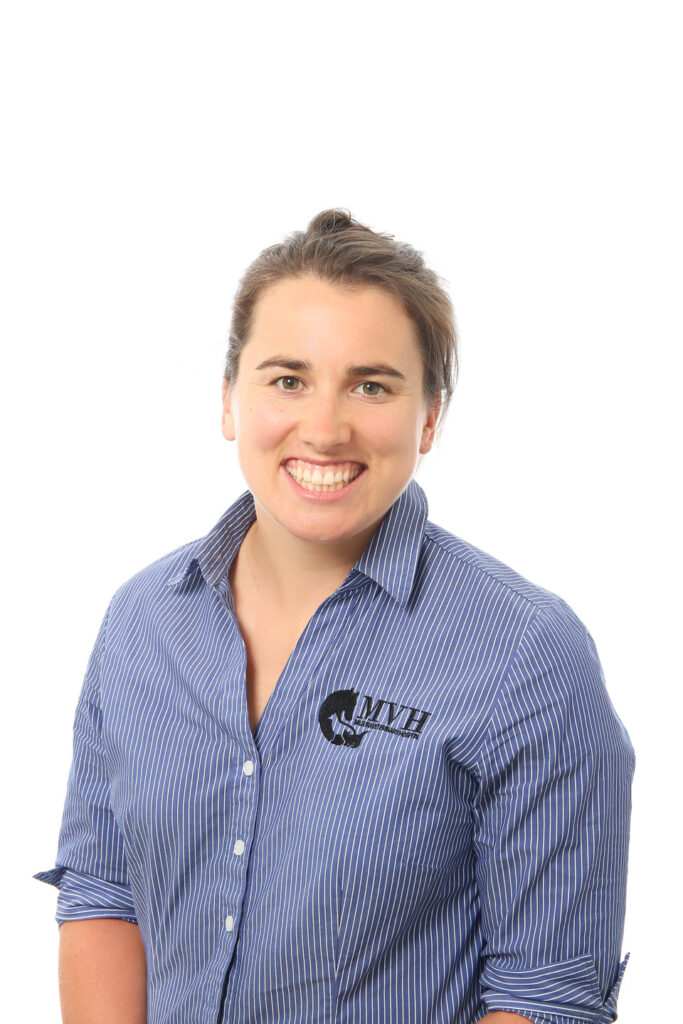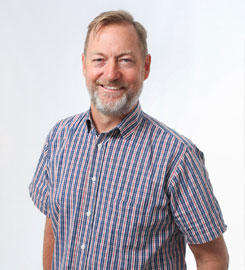 Dr. Ian Japp graduated from the University of Melbourne in 1986 and has had a long association with MVH. Initially, as an employee, then as owner and now is (mostly) retired, but still comes in as a locum (casual) vet. Ian has worked in small animal, mixed and equine practices in Victoria, NSW and the UK. Since graduation, Ian has also obtained a post graduate Diploma in Oenology (winemaking) from Roseworthy Agricultural College and a Masters in Environmental Science from Monash University. While Ian is no longer consulting, he often comes in to assist with orthopaedic procedures. Ian married a local (Dareton) girl and now has three children along with one cat, two guinea pigs, four goldfish and an axolotl. Ian's interests, aside from veterinary matters, include road cycling, travel, bush walking and environmentalism.
Sharon graduated from the University of Melbourne with honours in 1992. After graduation she returned home to practice at Mildura Veterinary Hospital. As one of our senior Veterinarians Sharon has extensive experience in a wide range of veterinary fields. Her special interests include small animal surgery, reproduction and ophthalmology. Sharon is married with 3 children. A self confessed foodie, she enjoys family holidays and caring for her menagerie. Her fury and feathered family including an old rescue terrier, an active young Labrador, two gorgeous Burmese cats, two naughty Belted Galloway cows and a mixed collection of chooks, silky bantams and ducks.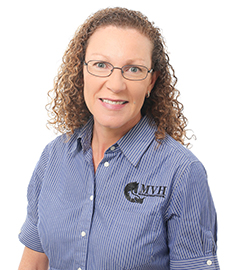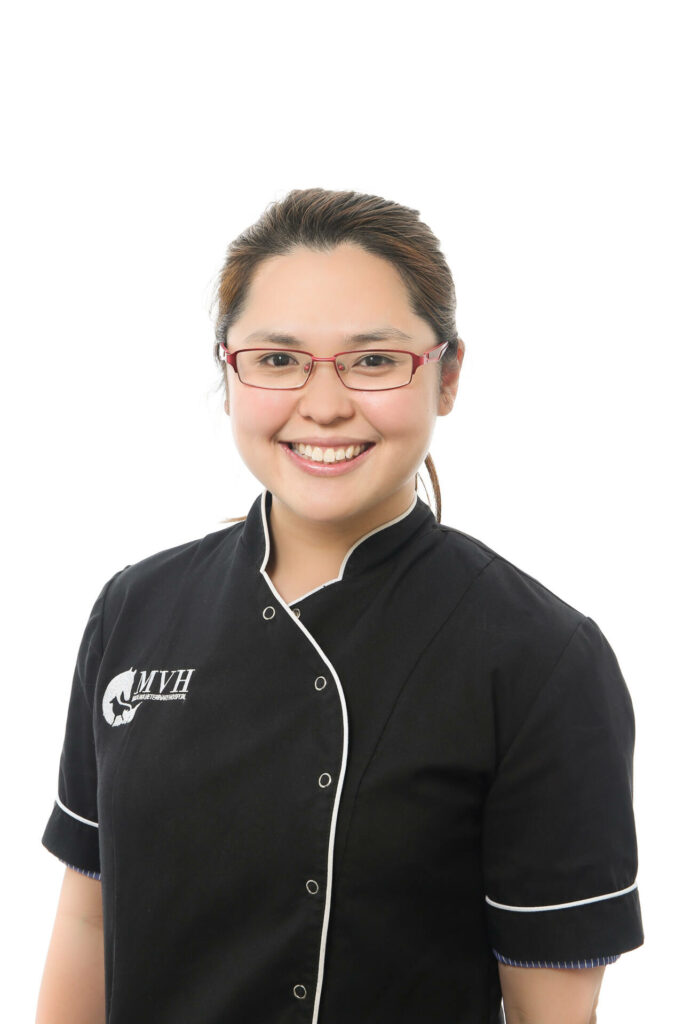 Eleanor graduated from the University of Melbourne in December 2015. She is originally from Singapore and relocated to Mildura after completing her degree. Eleanor has a special interest in surgery and small animal internal medicine. She loves baking and looking after her veggie patch outside of work. She also enjoys seeking out exciting new cafes when she's back visiting Melbourne. Eleanor lives with her husband, Chuppie (Cavoodlese) and loyal rescue cat, Miumiu, who never failed to keep her company during her long study hours while at Uni. She is also very passionate about chickens and loves her pet chooks very much!
Originally from Hong Kong, Kenneth (better known as Ken) has lived in Australia for more than a decade now. He relocated to Mildura two months after he graduated from the University of Adelaide in 2018. He is really enjoying the experience he gets from doing general practice veterinary consults, but he is especially interested in surgery and diagnostic imaging. In his spare time, Ken enjoys reading, travelling and spending quality time with friends and family.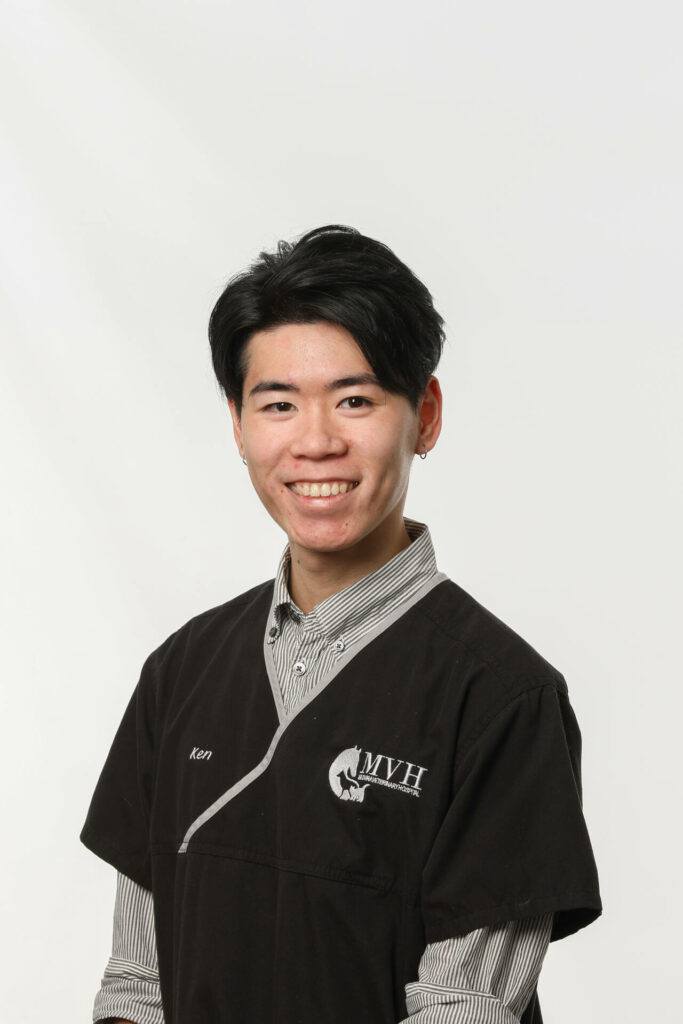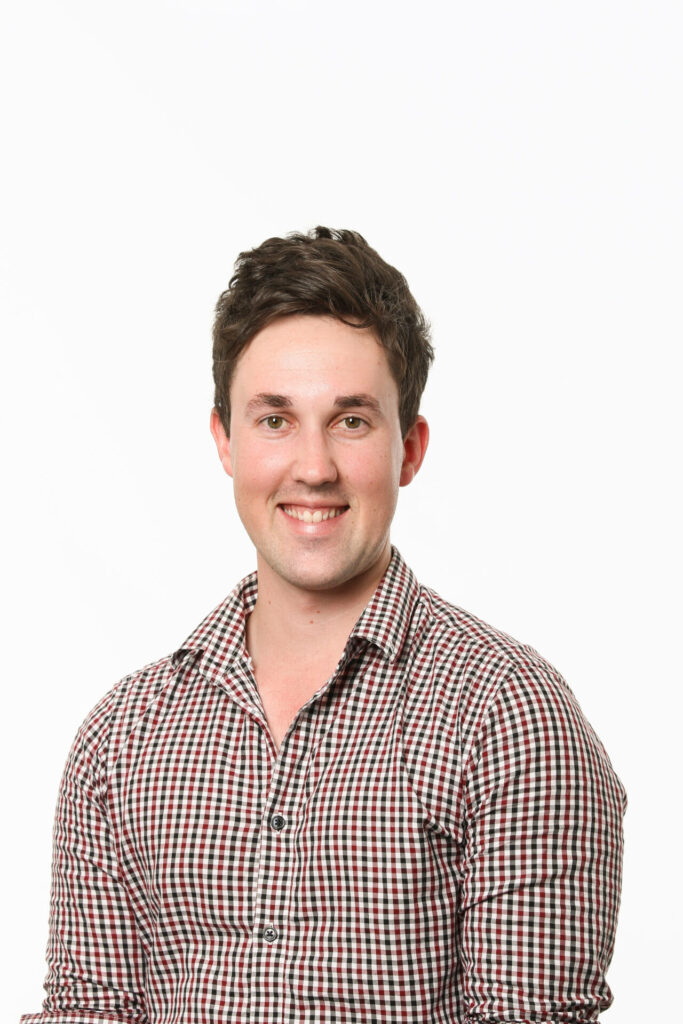 Nat grew up on some land on the outskirts of Red Cliffs and completed his schooling locally in 2012, before heading to Adelaide to start his Veterinary degree in 2013.
Nat brings an easy going, light hearted, but relatable personality to the team. He has a keen interest in medicine, herd health and wildlife conservation.
Becoming a vet felt like natural progression for Nat. As a youngster he enjoyed spending time with his wide variety of animals and aside from some brief moments of wanting to become a Firefighter and Medical Doctor, joining the veterinary profession was all he had his heart set on. In 2013, Nat was finally able to make that dream a reality and has been more than happy ever since.
Nat currently owns two Bull Arabs, Kiera and Indi, but he has grown up with a whole menagerie of animals including goats, sheep, pigs, poultry and 100s of parrots.
Heidi was born and raised in Hong Kong.She moved to Adelaide when she was a teenager and relocated to Mildura after graduating from the University of Adelaide in 2021.Heidi is passionate about small animal, equine, and wildlife clinical practice, especially emergency and behavioural medicine.She lives with her beagle, Alex, who is also her hiking and bushwalking buddy. Outside of work, Heidi enjoys watching movies and series, hiking and café hopping with her friends.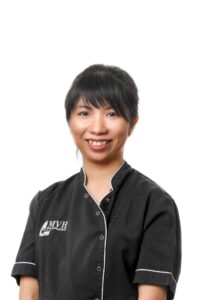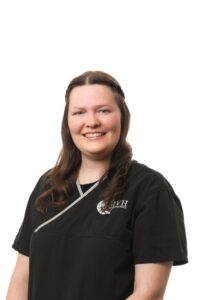 Hannah grew up on Kangaroo island in South Australia which fostered her love for animals of all kinds. She moved to Mildura after graduating from the University of Adelaide in 2022. Her special interests include soft tissue surgery, oncology, equine and wildlife medicine. In her spare time she loves painting, cooking, camping and spending time with her partner, Dalmation 'Lewis' and her two horses 'Bear' and 'Pip'.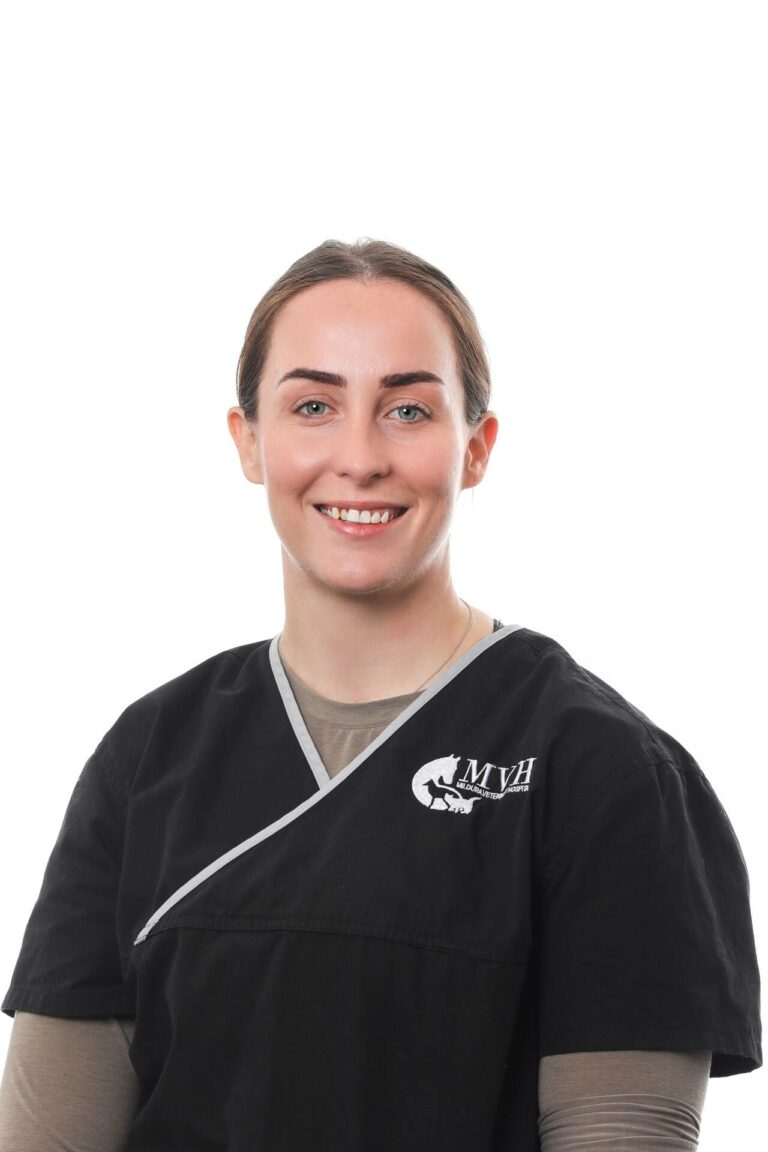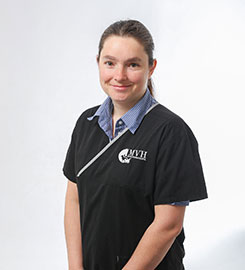 Mrs. Leander Barnden – Veterinary Nurse Leader – Diploma of Veterinary Nursing
Leander Barnden grew up in the Yarra Valley and relocated to Mildura with her partner in 2004. Her interest in the veterinary industry began in her primary school years when she developed a fondness for animals and became involved in their care. In high school Leander spent time at Healesville Sanctuary, caring for the resident platypus being the highlight. Leander has been a valuable part of the team since 2005, taking a break in 2009 then re-joining. Particular areas of interest include orthopaedic surgery and dentistry. She holds a Diploma in General Practice (Vet Nursing).
Mrs. Rebecca McGregor – Veterinary Nurse Leader – Diploma of Veterinary Nursing
Rebecca started at MVH in 2003 and is a qualified veterinary nurse (VN). She has also completed a Diploma in Leadership and Management. Rebecca loves working in the industry and has an interest in the health and welfare of all animals. She enjoys horse riding, netball and outdoor activities. Rebecca's young family is a high priority in her life.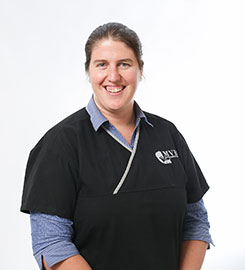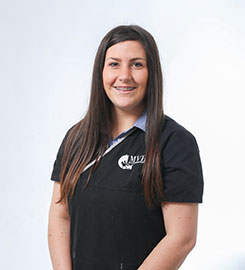 Ms. Sophie Koschitzke – Cert IV Veterinary Nurse
Sophie started working at Mildura Veterinary Hospital in 2012. She has completed certificate two and three in Animal Studies and is currently studying certificate four in Veterinary Nursing. Sophie is passionate about animals with her own fur baby's, Frankie and Ziggy, the adorable Jugs. Sophie grew up on a farm in Warracknabeal, country Victoria. She loves getting back home to see family and friends. When she is not at work or spending time with Frankie and Ziggy, she is passionate about sport, both watching and playing it.
Ms. Christina Fitzpatrick – Cert IV Veterinary Nurse
Raised in Nichols Point, Christina commenced employment at Mildura Veterinary Hospital in 2012 in a part-time position and began working full-time in 2013. She is currently in the process of completing Certificate IV in Veterinary Nursing, with experience gained through working making the course very worthwhile. She always had a soft spot for animals; with chickens, pigeons, guinea-pigs, tropical fish, and a dog making up the menagerie of family pets. Having been home-schooled all her life makes family a big priority, enabling music to be a big part of her life, and in November 2012 she completed a Diploma in Classical Pianoforte.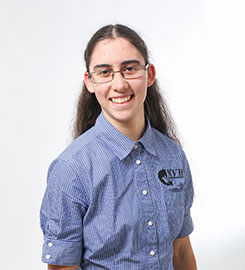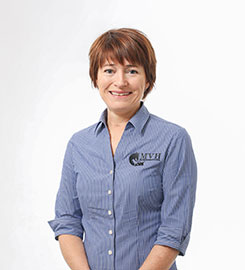 Ms. Catherine O'Day – Veterinary Nurse
Catherine was raised on a wheat and sheep farm in the Millewa where she gained her love of animals and developed practical skills in handling and managing animals. She has two children and a menagerie of animals from dogs, cats, chooks, even a ferret. (RIP the guinea pigs and budgie.) Catherine commenced working at MVH in 2010, and genuinely still loves coming to work each day.
Ms. Jordan Fraser-Seed – Cert IV Veterinary Nursing
Jordan originated from New Zealand at age 13, growing up on a farm surrounded by animals. Jordan joined the MVH team in 2016 having studied Cert 3 in Companion Animal Studies and is now studying Cert IV in Veterinary Nursing. Jordan is a American Staffordshire Terrier lover, as she believes they are the most misunderstood breed. Outside of work, Jordan enjoys bonding with her AST Kaos, whilst attending Mildura Delta Dogs, gym and socialising with friends and family.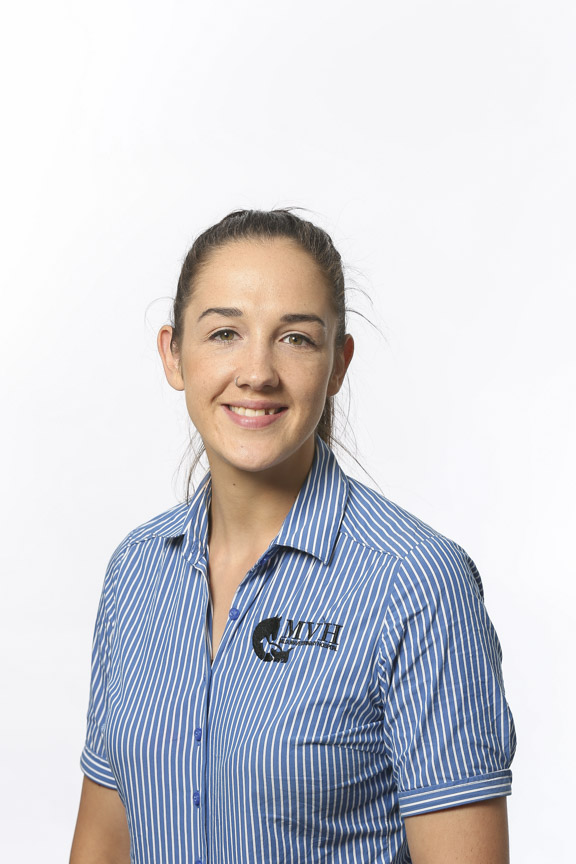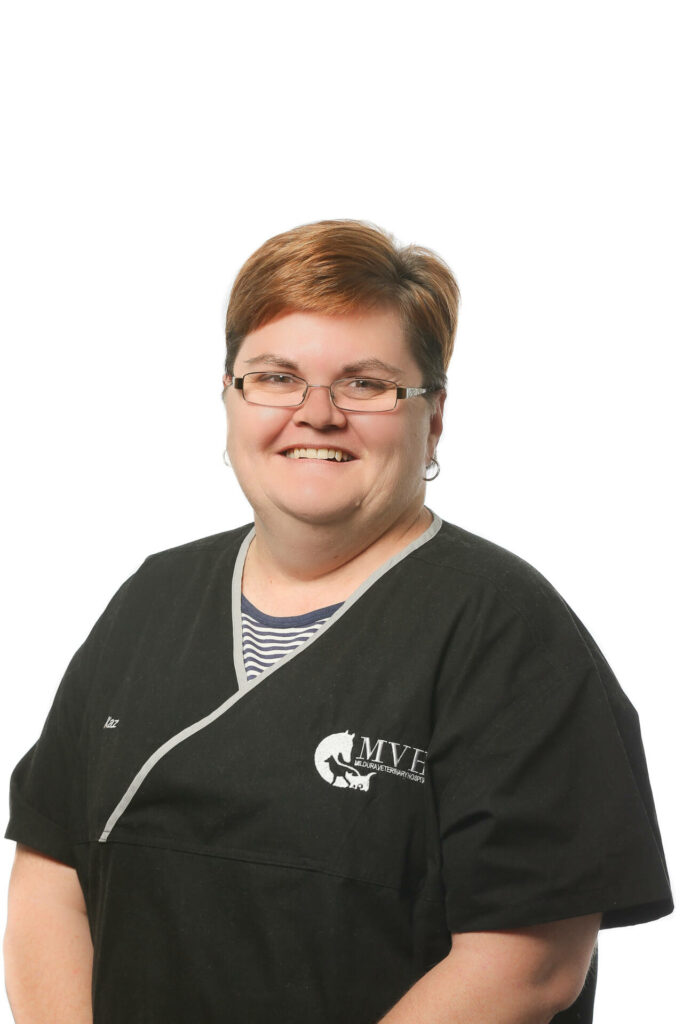 Ms. Karrynne Lowe – Cert IV Veterinary Nursing
Karrynne grew up on a mixed cropping / animal property in central west NSW and became part of the MVH team in 2017. Karrynne became a qualified Veterinary Nurse prior to owning her own pet shop, returning to nursing after having her family. Karrynne is currently undertaking a degree in Veterinary Technology. Her gypsy lifestyle has seen her live and work in QLD, NSW and SA before settling here in VIC. Outside of work, her interests include her own menagerie, 2 dogs, a cat and 2 quinea pigs, and her family keep her very busy and she loves to return home to the farm as often as possible.
Ms. Kate Kirkland – Groomer
Kate started working with Mildura Veterinary Hospital December 2014 in grooming. She studied at Box Hill Institute in Melbourne. Kate has worked as a groomer for three years now. It was a natural progression for Kate who fell in love with dogs after working as a dog walker and carer, grooming was the next step and she hasn't looked back since. Kate is now the owner of a lovely standard poodle – "Ruffus". How lucky is Ruffus to have a groomer for an owner.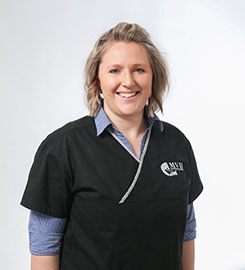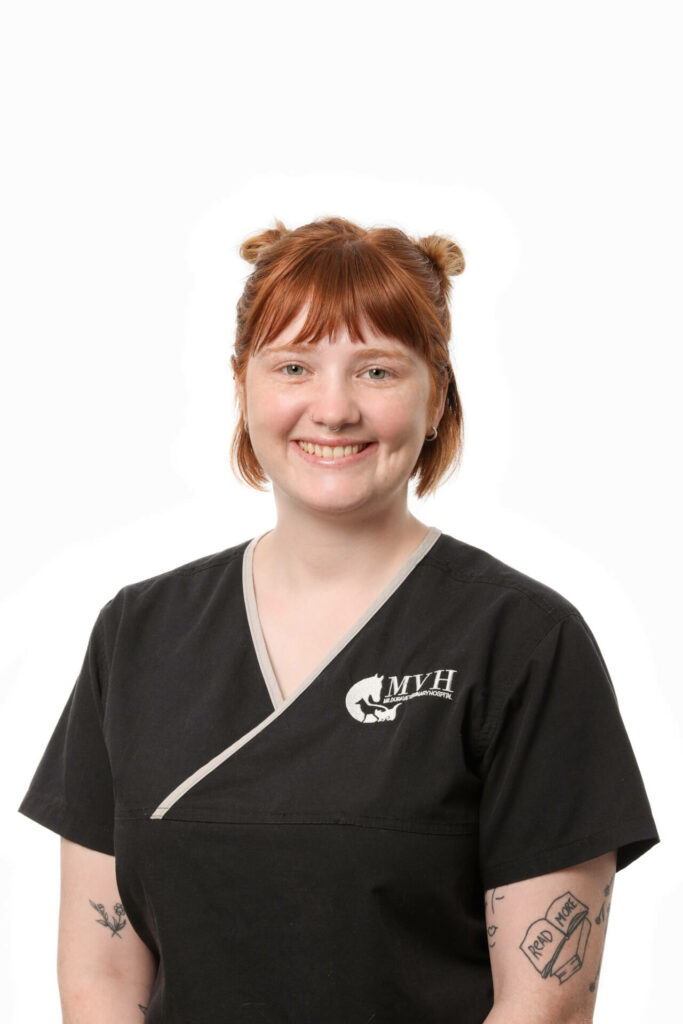 Ms. Chellby Walker - Veterinary Nurse
Chellby started working at Mildura Veterinary Hospital in 2019 after completing Certificate II in animal studies, Certificate III in Companion animal services and Certificate III in Pet grooming.
She has always aspired to be a Veterinary Nurse and is looking forward to finishing her Certificate IV in Veterinary Nursing, which she is currently studying.
Ms. Milly-rae Weight - Veterinary Nurse
Milly-rae grew up in Irymple South and has spent her whole life surrounded by animals. She graduated her schooling years in 2011 before finding a love for travel which soon landed her in Canada where she spent the next 2 years working and exploring.
After returning from Canada she made the move back home where she then got her very own fur babies Finn the Australian Shepherd and Cleo the Border collie, who she spends all her spare time with. Her love for animals is what make this job the ideal one for her!
Milly-rae is currently studying Certificate IV Veterinary Nursing.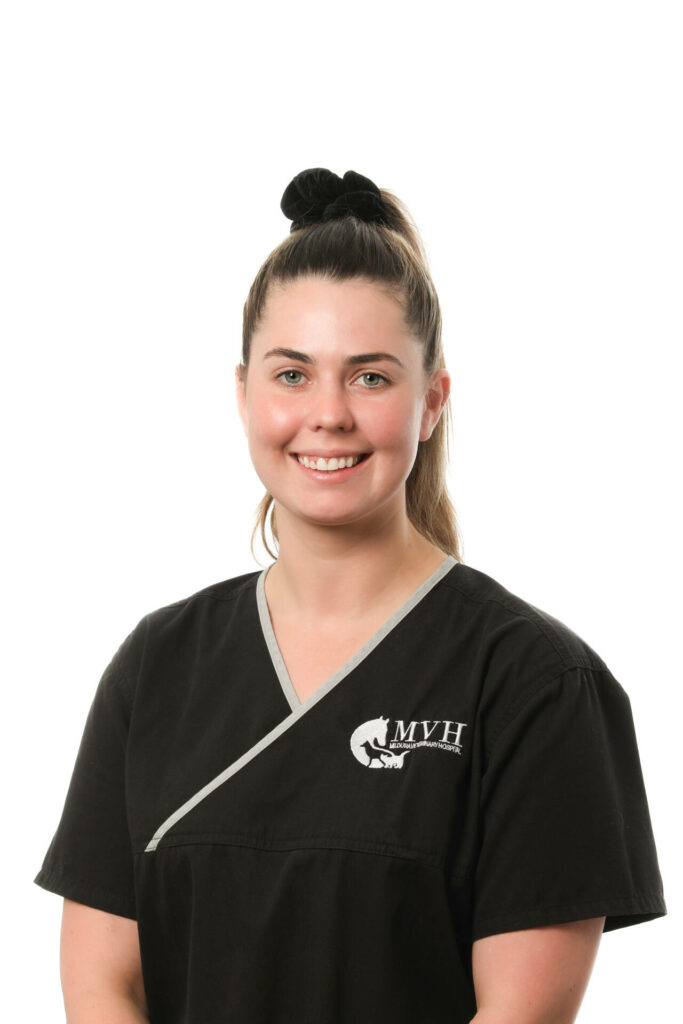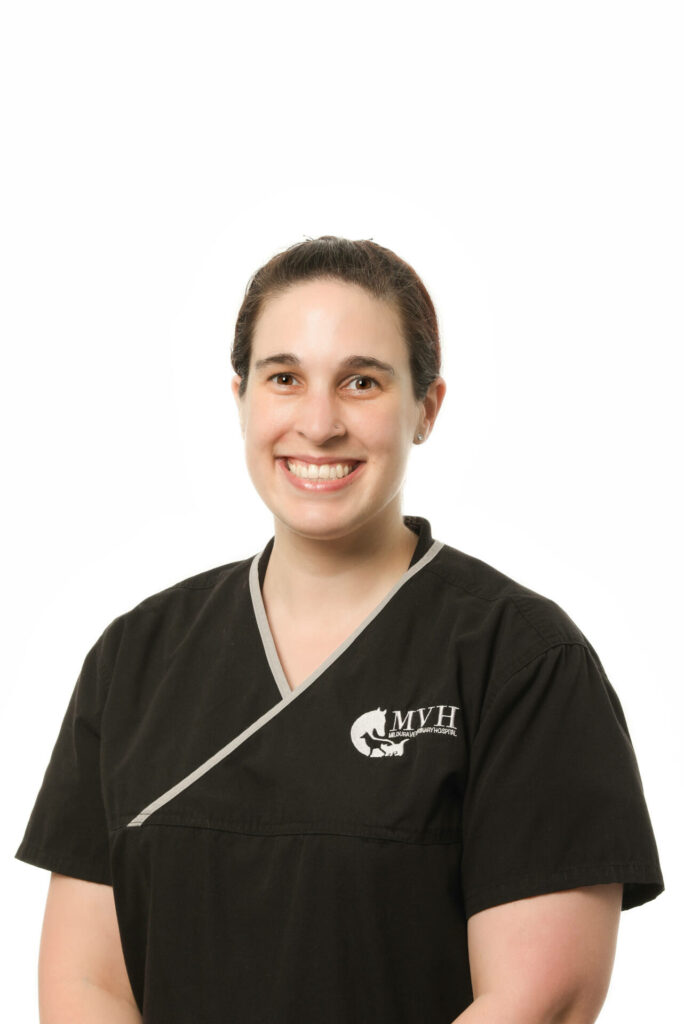 Ms. Morgan Baker - Cert IV Veterinary Nurse
Morgan is a Mildura local, completing her schooling and living here apart from two years in Geelong for University. Her working background is in business administration, but in 2019 decided it was time for a career change to animal care to pursue her true passion. She is a qualified Veterinary Nurse, completing her Certificate IV in Veterinary Nursing in 2022. She has a keen interest in wild animals, in particular those that are endangered. She currently has two fur-babies Kira, a domestic short haired cat and Theodora, a domestic medium haired cat, but she and her partner are keen to add to the fur family (Kira not so much!). In her spare time she enjoys reading, cooking, walks along the river, and Netflix binges.
Ms. Thailah Nienaber - Cert IV Veterinary Nurse
Since Thailah was little she has always been passionate about animals. The health and wellness of animals is something she has always wanted to know about. Since starting her Certificate III in Animal studies her passion for animals and their wellness has grown. At home Thailah has 2 cats, Ivy and Ekko. In her spare time she loves to spend it with family and friends, going on new adventures and spending time outside.
Thailah is currently studying Certificate IV in Veterinary Nursing.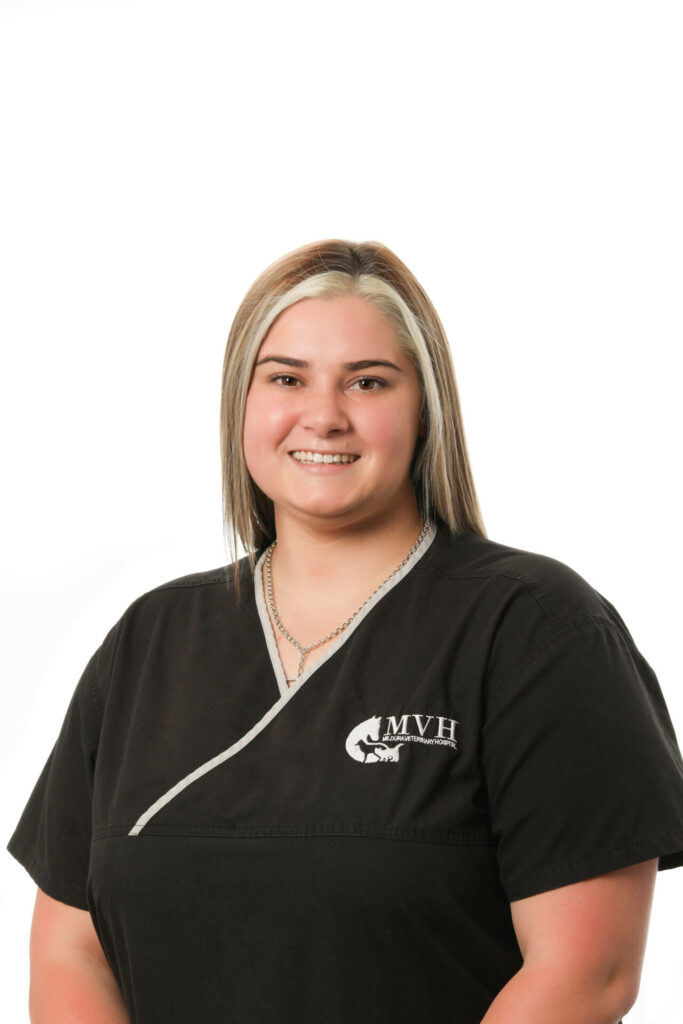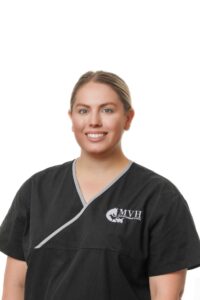 Ms. Abbey Smythe - Veterinary Nurse
Abbey started working at MVH in 2022 after returning to the Sunraysia area where she was born and raised. Abbey has completed a Certificate II in animal studies and is now working towards her Certificate IV in Veterinary Nursing with a special interest in animal behaviour. Outside of work, Abbey enjoys spending time with her eclectic mix of pups, gardening and wrangling with the Delta Dog's team.
Ms. McKayla Kinley - Veterinary Nurse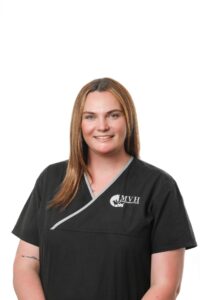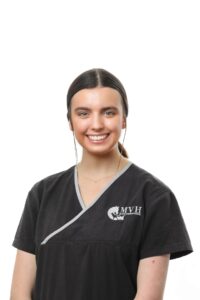 Ms. Madeline Collins - Veterinary Nurse