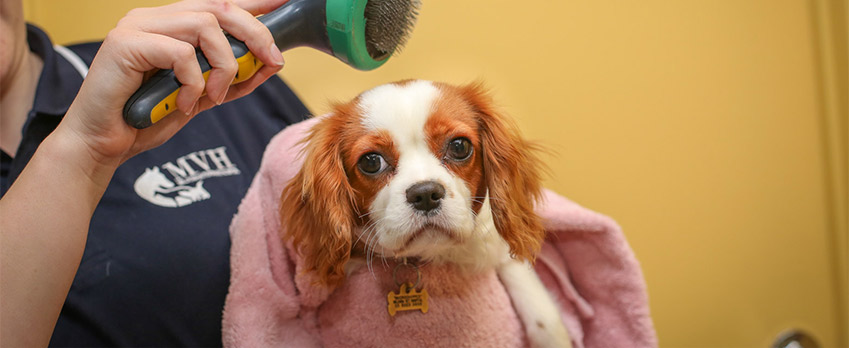 Our grooming services are available Monday to Thursday by appointment with our qualified groomer.
The size of your animal determines the fees that are charged. Please call us to discuss your specific needs and to book a grooming appointment 03 5023 3838.
A new and exciting service is we now offer is "colouring". This service is available after a hydro bath or grooming service. The colours are permanent (Pet Esthe) and gradually fade or grow out depending on the texture of the animals coat. It is only suitable for light coloured coats, as there are no bleaching agents in the colour. While these colours are safe to use on dogs we do not recommend using them for dogs who have skin allergies or skin conditions or any broken skin. If you are feeling creative give us a call with you design and colours ideas.
If your pet requires sedation, as we are a Veterinary Hospital our qualified Veterinarians will assist our groomers in your pets care. We ask that if your animal has not been seen by a Veterinarian in the past twelve months a short consult will be required as we want to ensure that your animal is 100% well before we sedate them.